Octave in Concert
Octave was founded in 2011 when David Fisher hand-picked eight singers he had worked with during his 20+ years in musical theatre. Their eight voices blended together and Octave was born.
Octave performs a variety of music styles and genres: solos, duets and ensemble work; from West End and Broadway classics to popular music and often some pieces not so often performed on the amateur musical circuit – so something to suit everyone's taste.
Octave is a not-for-profit organisation. The group performs a series of concerts each year for which the proceeds (after the deduction of running costs) support a charitable cause, nominated annually. In addition, the group provides their services to help other groups who are raising funds for good causes.
Tickets are £8.00.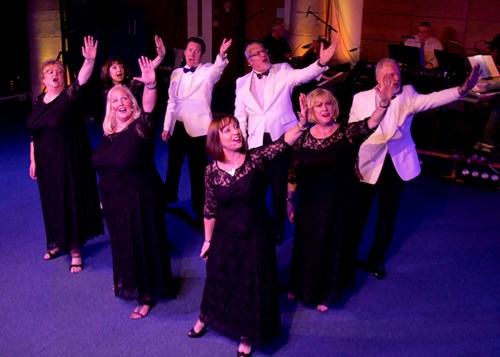 You can read about Octave on their website